About Casa Verde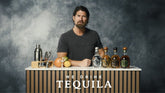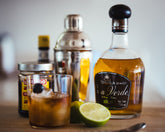 The Most Premium Cocktail Tequila!
about the distillery
The human touch is the most important resource at Casa Verde, high-quality, small batch, artisan Tequilas. Casa Verde is made from fully mature first cut agaves then cooked in mason ovens for two days and aged in American Oak Bourbon Barrels for a smooth finish indicative of the highest quality spirit.
A Rare Find
Casa Verde is a rare find in the world of Tequila where they insist on maintaining attention and detail from the harvest to the bottle giving an extraordinary value in tradition, craftsmanship and quality.
There is no better Tequila to elevate your cocktail than Casa Verde.