About Casa Chica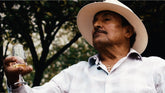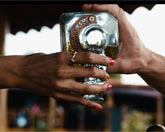 50 Years in the Making
about the distillery
Casa Chica, "the little house" is a Tequila 50 years in the making. In 1962 Don Joaquin purchased land both in the highlands and the lowlands as a gift for his wife and planted them for her with baby blue webber agaves. On the plot in the lowland was a small house that they lived in while he farmed this land which they called Casa Chica.
An Incomparable Tequila
Using Tequila from both the highlands and the lowlands yields a complexity that is incomparable. With light floral and herbal notes from the highlands where the agave is surrounded by Jacaranda trees and sagebrush to earthy and rich aromas coming from the lowlands rich volcanic red clay soil.
Rare to a Tequila lineup, all of the Casa Chica Tequilas have been aged in American White Oak Whisky Barrels, including the Plata!